Kiddie Academy Awards Another Franchise
|
March 27, 2013
Kiddie Academy awards another franchise to a Franchise Solution's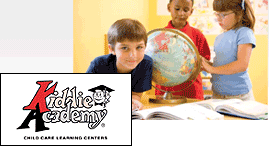 visitor! Ms. Nisha Surve visited Franchise Solutions in the beginning of February this year and as of Mid-March, had completed the process of owning her own
Kiddie Academy Franchise.
"Kiddie Academy is very excited to be working with Nisha in Colorado.
Her eagerness to own her own business, as well as her ability to move
through the sales process so quickly, is refreshing!", said VP of
Franchise Development Sue Hilger.
owner Ms. Surve. We wish you many years of success.