Franchise Solutions Celebrates National Pizza Month
|
October 7, 2014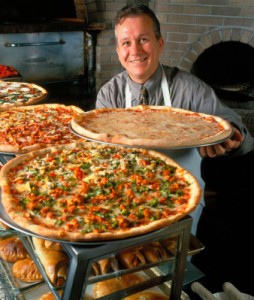 Pizza…what's not to love about it? 93% of Americans eat at least one pizza a month. If you ever wonder what kind of franchise you could open that would thrive, pizza would top the list. The $40 billion pizza industry makes up approximately 17% of all restaurants in the nation and continues to grow rapidly especially as the fall and winter sports schedules gear up. I am not planning on cutting my pizza budget are you? We have been noticing that the brands listed on Franchise Solutions are expanding and if you love the thought of owning your own pizza franchise, (think free pizza) consider one of these companies:
Even if you have no idea how to make a pizza, when you own a franchise you receive:
Globally-recognized brand with constant support
Tools of a proven system
Hands on training at the national level
Construction/real estate assistance
Marketing programs
Next time you order pizza from your favorite restaurant, think about the possibilities and take a look at all the food franchises on Franchise Solutions.