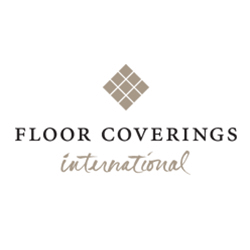 Floor Coverings International
How do I buy my own Floor Coverings International Franchise?
Total Investment
$161,400 - $230,100
Floor Coverings International is disrupting the $48 billion residential flooring industry*. With a proven, recession-resistant business model, world-class support, and low costs of ownership, investing in a Floor Coverings International is a wise choice.
Open a Floor Coverings International in any of these available states: AK, AL, AR, AZ, CA, CO, CT, DC, DE, FL, GA, HI, IA, ID, IL, IN, KS, KY, LA, MA, MD, ME, MI, MN, MO, MS, MT, NC, ND, NE, NH, NJ, NM, NV, NY, OH, OK, OR, PA, RI, SC, SD, TN, TX, UT, VA, VT, WA, WI, WV, WY
About
Join a Truly Disruptive Brand
The $48 billion residential floor industry* is stuck in the past. While the rest of the industry still makes consumers leave their homes to visit a big box store to make a personal and important decision for their homes, Floor Coverings International brings the flooring store directly to our customers' kitchen tables. Our revolutionary model of ease and convenience has been rewarded with the highest NET Promoter Score in our industry.
Our Business Model Works
As a franchise opportunity, Floor Coverings International also stands out. Ours is a business built on relationships to provide our customers with the very best in-home flooring experience in North America! Our proven business model has also helped hundreds of entrepreneurs thrive – in a business that is simple-to-run and easy to scale. Our large, protected territories cover an area with massive residential flooring opportunity, and our exceptional training and ongoing support help franchisees capitalize and grow executive-style businesses in their market.
Unlimited Profit-Potential
Floor Coverings International is truly connecting with homeowners. In fact, despite the challenges of pandemic, many of our franchise owners are busier than ever. Our top-performing franchise owners booked an average of $3.2 million in gross annual revenue in 2021, according to our most recent franchise disclosure document.
We're With You Every Step of the Way
We provide you with all the tools, resources, technology, coaching, business development mentoring, and more to ensure that you have what you need to run a thriving, growing business. Our training and support are especially comprehensive in the first two years of business, as we want to guide you through the process of getting your business established and off to a great start.
Ideal Candidate
Floor Coverings International franchisees typically are not interior designers, flooring experts, or home improvement gurus. Our franchisees are smart, successful, and highly motivated business leaders. They have a disciplined acumen for maximizing opportunity and they know how to run a business. They are committed to building productive teams and long-term relationships. They know how to inspire and how to bring out the best in other people.