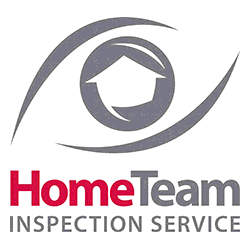 HomeTeam Inspection Service
How do I buy my own HomeTeam Inspection Service Franchise?
Total Investment
$54,800 - $74,800
HomeTeam owners come from diverse backgrounds. Our newest partners consist of sales executives, financial consultants, real-estate investors, military officers and more. Learn more about the costs, benefits, and available locations today!
Open a HomeTeam Inspection Service in any of these available states: AK, AL, AR, AZ, CA, CO, CT, DC, DE, FL, GA, HI, IA, ID, IL, IN, KS, KY, LA, MA, MD, ME, MI, MN, MO, MS, MT, NC, ND, NE, NH, NJ, NM, NV, NY, OH, OK, OR, PA, RI, SC, SD, TN, TX, UT, VA, VT, WA, WI, WV, WY
About
The HomeTeam Legacy
When HomeTeam was launched in 1992, we realized that home buyers and real estate agents wanted professional home inspections delivered in an efficient and timely manner. They did not want to wait a week just to get a home inspector on-site, another day to receive the report, and then a few more days to negotiate the sale. The original HomeTeam location in Cincinnati, Ohio, recognized that by simply adding another inspector on the inspection and being more professional than anyone else in the area, we could stand out from all other home inspection companies. It takes one inspector up to 4 hours to complete a home inspection alone, our Founder discovered that it takes two inspectors half that time. Since HomeTeam can do home inspections in half the time, we have additional inspection slots throughout the day and are more available for agents and clients throughout the week.
At HomeTeam, we focus on providing the best quality home inspection a home buyer can receive, while at the same time providing the best possible home inspection process to the client's real estate agent. Our average home inspection takes less than 90 minutes, our teams of inspectors are generally available to be onsite within 48 hours, and we quickly deliver a narrative-style home inspection report that includes a summary of our findings. Owning your own home inspection business does not have to be complicated, and you don't have to reinvent the wheel. Together, we help you build a lasting business that can grow with you and start creating revenue quickly.
Commanding Success of Every Owner

HomeTeam has 30 years of experience successfully training owners how to utilize our team model to dominate their territories and build a powerful business. With that experience, we've developed THE premier model and training approach in the industry. The HomeTeam approach allows for the fastest ramp up time in the home inspection industry, incredible profit margins, and extremely low overhead. We are the only company in our industry that truly trains you from start to finish, ensuring that we help you establish a flourishing business that will continue to be a sound investment for many years to come.
HomeTeam Inspection Service Offers
Proprietary Team Training
Inspection Training
Professional Sales Training
Business Development Training
Personal Business Development Planner
Marketing Strategy
Real-Time Inspection Support
Professional Sales Authority
Designated Digital Marketing Specialists
Become a HomeTeam Owner

HomeTeam owners come from diverse backgrounds. Our newest partners consist of sales executives, financial consultants, real-estate investors, military officers and more. However, they all share the common goal of investing in a business with virtually unlimited growth potential and a powerful resale value.
Is it time to make your own rules? Own your schedule, determine your profits, and create a powerful business legacy with HomeTeam today.
Request more information below, and let's see if we can hit it out of the park!