Beauty Salon & Spa Franchises
When it comes to pampering and beautifying, do-it-yourself, at home treatments simply don't deliver the results that professionals do which is why an overwhelming number of consumers rely on the services that well-known beauty and spa franchises provide. Regardless of whether you have industry-related experience or knowledge, with the proven beauty and spa franchise concepts featured below you can own a trusted business that offers sought-after beauty products and services. Whether you'd like to own a salon, spa or cosmetics business there are diverse opportunities to choose from that specialize in a variety of services including hair care, skin care & tanning, massage therapy and more. Explore all of your beauty-related business ownership options by clicking on the links below.
Own a Championship Opportunity! If you're seeking a path to financial independence, a way to transition out of the corporate world, and want to take control of your future? Investing in a Sport Clips Franchise can offer a path to business ownership.
Cash Required: $200,000
Build a Better Community with a Turnkey Opportunity. Join the largest network of hemp extract retail owners worldwide and enjoy the perks of owning your own successful business while making a difference through partnerships, community, education, experience,…
Cash Required: $75,000
Interested in owning a kid's haircut franchise where fun and style meet? Pigtails & Crewcuts is a recognized brand dedicated to making haircuts fun for kids. The overall hair care industry in the U.S. is estimated to exceed $64 billion with approximately…
Cash Required: $150,000
The #1 women's fashion franchise. We train our franchisees to be THE fashion destination in their local market, bringing in new styles earlier and more often than any competitor, all at reasonable prices, and ultimately win extremely loyal fans. Find out…
Cash Required: $80,000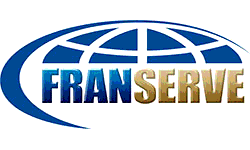 As a FranServe franchisee, earn money helping people buy a franchise. Work full or part time from a home office. Comprehensive training and support provided. Learn more about the costs, benefits, and available locations today!
Cash Required: $25,000
Educate and guide Trailblazers to the right franchise opportunity and help them own their future. Trailblazer Franchising helps aspiring entrepreneurs find and engage with profitable franchise businesses. Learn more now!
Cash Required: $80,000
Are you looking for a better career path? Would you like to help other people start a business and help your community to grow? Would you like to be a part of an organization well-known in the franchise industry for its experience, expertise and ethics? If you…
Cash Required: $75,000
I offer a FREE assessment that tells you what type of franchise will suit you best. My clients need to be prepared to invest a minimum of $60,000 in a franchise.
Cash Required: $60,000