Children's Services Franchises
Entertaining children is big business and children's franchises are booming. Parents are always looking for new and innovative ways to introduce new experiences and hobbies to their children. It's very important to parents that their children attend programs provided by reputable companies. Owning a well recognized franchise that caters to children is an excellent way to enter this market. Children's fitness franchises focus on developing motor skills, while retail franchises offer kids clothing and apparel. Educational and tutoring franchises that focus specific subjects like art and science, as well as the high growth childrens entertainment franchises that can be both educational and fun.
Soccer Stars has had a positive impact on more than 2 million children and we're just getting started. As a major player in the $19 billion youth sports industry, we're building confidence in young athletes through fun, non-competitive, semi-competitive,…
Cash Required: $100,000
Join a thought leader for early childhood education! Offering age-appropriate curriculum, Celebree has built a business model that empowers educators and staff to bring the best of themselves to work every day. In short, We Grow People Big and Small.
Cash Required: $250,000
Parents rave about the health benefits and social interaction our fitness center programs provide because they allow children a break from the negative effects of today's technology. Join this exciting and unique youth fitness franchise today!
Cash Required: $100,000
For more than two decades, School of Rock has been teaching kids and adults how to channel their inner rock stars using a revolutionary performance-based approach to music education. Even if you're not familiar with the history of School of Rock the…
Cash Required: $150,000
LeafSpring Schools is the only early childhood education franchise that focuses on the health and wellness of the whole child. Our innovative Get Well Place is a game changer that parents love. We partner with each owner to ensure their school is a success,…
Cash Required: $400,000
Interested in owning a kid's haircut franchise where fun and style meet? Pigtails & Crewcuts is a recognized brand dedicated to making haircuts fun for kids. The overall hair care industry in the U.S. is estimated to exceed $64 billion with approximately…
Cash Required: $150,000
Own the World's #1 Math-Only Tutoring Center, With a Proven Record of Success, for Under $150K. Mathnasium offers a low-cost investment, simple startup, and a proven business model with a successful track record. For under $150K, you receive an exclusive,…
Cash Required: $100,000
Own a Championship Opportunity! If you're seeking a path to financial independence, a way to transition out of the corporate world, and want to take control of your future? Investing in a Sport Clips Franchise can offer a path to business ownership.
Cash Required: $200,000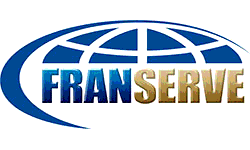 As a FranServe franchisee, earn money helping people buy a franchise. Work full or part time from a home office. Comprehensive training and support provided. Learn more about the costs, benefits, and available locations today!
Cash Required: $25,000
Educate and guide Trailblazers to the right franchise opportunity and help them own their future. Trailblazer Franchising helps aspiring entrepreneurs find and engage with profitable franchise businesses. Learn more now!
Cash Required: $80,000
Are you looking for a better career path? Would you like to help other people start a business and help your community to grow? Would you like to be a part of an organization well-known in the franchise industry for its experience, expertise and ethics? If you…
Cash Required: $75,000
I offer a FREE assessment that tells you what type of franchise will suit you best. My clients need to be prepared to invest a minimum of $60,000 in a franchise.
Cash Required: $60,000