The Benefits of Franchising in California: Financial and Demographic Projections through 2030
Show me the The Benefits of Franchising in California: Financial and Demographic Projections through 2030
Have you considered starting a business in California? What about a franchise business? Franchising is a business model that has been growing in The Golden State for years. Below, we'll discuss some of the benefits franchising offers to entrepreneurs, including projected financial and demographic data through 2030. Could franchising be California's next gold rush?
Franchising, in any state, offers more stability and predictability for would be entrepreneurs. Unlike starting a business from scratch, franchisees use a proven business model that has already been successful in other locations. Additionally, franchisors typically provide training and support to franchisees, which can further increase the chances of success.
California, specifically, is a prime location for franchising. This is attributable to its large population and strong economy. According to the California Employment Development Department, the state's population is projected to grow by more than 8 million people by 2030. Many states in the US don't even have an 8-million-person population. This growth is expected to create significant demand for goods and services, such as those provided by franchises. What brands will the transplants be familiar with? Most likely only franchises. Furthermore, California's economy is projected to grow as well, with GDP expected to increase by more than 3% annually through 2030. This economic growth should create a favorable environment for business growth and expansion, including for franchises.
The projected financial data for California also suggests that owning a franchise is a wise investment. According to a study by the International Franchise Association, the franchise industry in California is projected to generate more than $280 billion in economic output (0.0001% of that is $280k) and provide over 1.2 million jobs by 2030. And if you're concerned your business will fail regardless of these factors, franchise businesses are projected to have a higher survival rate than independent businesses, with more than 90% of franchise businesses still in operation after five years.
What do the demographics of the state say about its viability as a location for starting a business? Well, the state has a diverse population, with a large number of young and highly educated residents. According to the United States Census Bureau, more than 40% of California's population is under the age of 40, and more than 40% of residents have at least a bachelor's degree. This 40/40/40 data suggests that there is a significant market for franchises that cater to young and educated consumers. This data also suggests that there is discretionary income to be spent on non-essential products and offerings. Perhaps franchises in the service, education, and technology sectors will benefit the most based on this demographic data.
In conclusion, franchising in California has many benefits, including stability, growth, and a strong economy. Additionally, projected financial and demographic data through 2030 suggest that franchising will continue to be a successful business model in the state. Entrepreneurs looking to start a business in California should consider the benefits of franchising and explore the many opportunities available to them. You can view those opportunities and begin your due diligence below:
Show me facts about California
Hide facts about California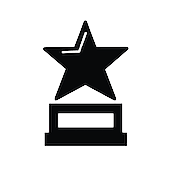 America's Top States for Business Ranking: 32

Forbes Best Places for Business Ranking 2016: 30

Top 5 Franchises in California: Subway, McDonald's, Coverall Services, Chevron, Taco Bell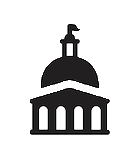 State Capital:
Sacramento

State Motto:
Eureka (I have found it)

State Nickname:
Golden State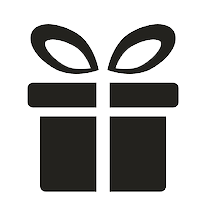 Unique California Fact: "General Sherman," a 3,500-year-old tree, and a stand of bristlecone pines 4,000 years old are the world's oldest living things
Printing Packing & Shipping
Today's busy lifestyles demand the services PostalAnnex+ offers. Capitalize on this demand and open your own business!! After retiring from the printing business PostalAnnex+ founder Jack Lentz began working out of his home as a business consultant. He…
Cash Required: $70,000
Join the #1 Estate Sale Franchise in the U.S.! We help families and companies downsize and liquidate their estates or offices. Receive low overhead set your own hours and work from home. Our business model allows franchisees flexibility and potential for a…
Cash Required: $50,000
You can change lives for a living, starting with yours. Join the fastest growing* home care company in the Nation. SYNERGY HomeCare offers a robust business opportunity for compassionate entrepreneurs. If you are interested in a business that allows you to do…
Cash Required: $50,000
A Scoop Above The Rest - Bruster's®Real Ice Cream. Since 1989, Bruster's® has become one of the country's favorite frozen treat chains. And for the last 20 years, we've been ranked by Entrepreneur Magazine as a top franchise. The…
Cash Required: $150,000
We build and scale Amazon stores for our clients by helping automate all inventory management tasks from account health monitoring to 24/7 customer service. Learn more now
Cash Required: $40,000
Did you know you could partner with a company to build out your entire e-commerce store, from product research to inventory acquisition to marketing? Yep! You can easily make 6-7 figures in passive income when we build your e-commerce empire and money-making…
Cash Required: $30,000