The Economic Outlook Of Education Franchising Sector
Show me the Education Franchises
Oftentimes, the decision to start an education business/franchise is one of passion. However, passion is now being combined with higher profits. That's because demand for services within the education sector are expected to reach the highest levels ever in the coming years. With advances in technology, new and innovative education delivery models, and the expansion of private educational franchises into larger markets, the education franchising sector will experience a significant increase in both revenue and growth.
Projected growth for this industry is 8.1% compounded annually from 2017 to 2024. This growth rate is significantly higher than the projected compound annual growth rate for the franchising sector in general, which is pegged at only 6.7% during the same time period. This growth rate is largely due to the increasing demand for educational services from both consumers and businesses.
Businesses often prefer to outsource educational training, as they require fewer costs and are able to achieve results quickly. This allows the businesses to focus on their core competencies and continue generating revenue. That's not all, though. The ability of educational franchises to leverage technology to expand their reach across global markets fuels growth. And while this is an international industry, the United States is one of the most lucrative markets in the world for educational franchises. In the US, according to the Franchise Business Review, five states account for the majority of demand in the industry. These states are:
Texas
California
New York
Virginia
Florida
Together, these states account for 60 percent of all educational franchise opportunities in the United States.
Texas is the most lucrative state for educational franchises; between 2013 and 2017, the number of educational franchises in the state more than doubled. Additionally, in 2018 the state earned nearly a quarter of the total revenue generated by educational franchises in the United States. California is not that far behind Texas. Educational franchises in the Golden State earn close to 20% of all total US revenue in 2018. New York, Virginia, and Florida are also becoming increasingly popular locations for educational franchises. In 2018, educational franchises in New York earned close to 11% of all US total revenue, while those in Virginia and Florida earned a combined 10%. Education franchises in New York are particularly popular due to its large student population. An exciting partnership is forming between universities/traditional educational institutions in Virginia and Florida as they join forces with educational franchises to provide innovative learning solutions.
The educational franchising sector is a vibrant and ever-growing industry. With the aforementioned advances in technology, increased demand for educational services, and the expanding presence of private educational franchises in larger markets, education franchises can expect to experience a significant surge in reach and demand.  With these factors at play, the economic outlook for education opportunities looks very promising and is expected to continue to grow in the foreseeable future. If you are passionate about education/are excited about the potential profits of the industry, now is the time to start. So, is the right answer to start a business? When the business grows minds and wallets, the answer is a clear yes!
There's never been a better time to enter this recession-proof industry! Become your own boss and join the multi-billion-dollar tutoring industry. Club Z!'s awarding-winning business offers in-home and online tutoring in all subjects and grade levels.
Cash Required: $40,000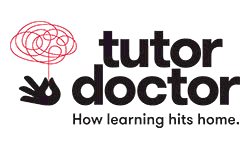 Tutor Doctor is a highly profitable home-based tutoring business. We utilize a network of tutors to provide affordable one-on-one supplementary education to students and adults. Tutor Doctor offers world-class training, low overhead, a proven business model…
Cash Required: $50,000
JOIN OUR TOP-RANKED EDUCATION FRANCHISE to achieve world-class student results and franchisee profitability! Huntington helps students get the best education possible, which has been Huntington's mission for almost 5 decades. There is a tremendous need to…
Cash Required: $100,000
TUTORING WORKS! We offer a training program that follows a proven and highly successful business template. Our educator founders have constructed an easily learned and successful business model that allows qualified individuals to enter the profitable and…
Cash Required: $20,000
Own the World's #1 Math-Only Tutoring Center, With a Proven Record of Success, for Under $150K. Mathnasium offers a low-cost investment, simple startup, and a proven business model with a successful track record. For under $150K, you receive an exclusive,…
Cash Required: $100,000
Sylvan Learning is the most recognized brand in supplemental and enrichment education. With more than 710 points of presence across the globe, 5,000 school relationships , and over 40 years of great results for students, Sylvan Learning has perfected its…
Cash Required: $80,000
Jane Ross Tutoring is an emerging franchise, but we are a proven winner. The tutoring and test prep business is rewarding in more ways than one - very profitable and very gratifying. Learn more about the costs, benefits, and available locations today!
Cash Required: $40,000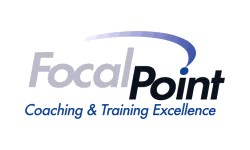 FocalPoint Coaching & Training is a franchise organization of business coaches and trainers who work with entrepreneurs, business owners, and executives to help enhance their companies and their lives by leveraging the coaches' business experience and our…
Cash Required: $60,000
Do you dream of owning a business that is both profitable and rewarding? Then Kiddie Academy is the opportunity you've been waiting for! Our strong support system, training program, and proven business model will help you hit the ground running and have…
Cash Required: $250,000
As a TeamLogic IT franchise, you'll be a full-service IT partner to small & mid-sized businesses. Our technology builds relationships & our managed IT services model creates a steady revenue stream. Grow with us and realize your financial goals by…
Cash Required: $50,000
N-Compass TV has created a network of community-based entrepreneurs who have a business in Indoor Digital Billboards. Screens are placed inside popular places of business in a protected territory. Advertising is then sold to local businesses for exposure to…
Cash Required: $30,000
For more than two decades, School of Rock has been teaching kids and adults how to channel their inner rock stars using a revolutionary performance-based approach to music education. Even if you're not familiar with the history of School of Rock the…
Cash Required: $130,000