|

Tip Tuesday – Turnkey

A franchise or business opportunity is a turnkey operation or turnkey business when franchisors or business opportunities provide a complete business that is ready for immediate use. In this instance, the business opportunity is responsible for fully developing a program for a buyer to follow which allows the doors of a business to be opened and the business to be run after "turning the key" to open the business.

Buying a turnkey operation is perfect for people who want to start a business quickly and are diligent at following a system. Having a turnkey business alleviates the headaches and uncertainties associated with starting your own business from scratch.

Today, we are tying in our Tip Tuesday with one of the turnkey operations available at Franchise Solutions, Apex Payroll. Apex provides everything you need to run the business such as technology, branding, marketing materials, 20 years of know-how, training and support.

Apex Payroll is a national provider of many business services such as payroll, tax filing, human resources and timekeeping cloud-based technology and services. Thousands of companies across the United States and Guam rely on Apex services and technology to eliminate the hassles associated with those tasks.

Headquartered in Atlanta, GA, Apex is worth a second look if you are considering business ownership.  In addition to being a turnkey operation the benefits of an Apex Payroll business include: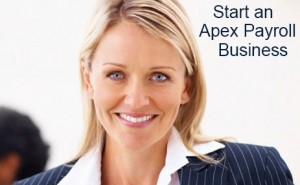 Low initial investment ($30K)
Ongoing support
Growth industry
Recurring revenue
Recession resistant
Fast cash flow
Minimum overhead
State of the art technology
Learn more about starting an Apex Payroll Office today.
Franchise Solutions has helped thousands of franchisors to refine their recruitment marketing message, generate franchise sales inquiries, and make quality sales connections. Grow with us your way. Conventional leads, direct traffic to your site, and more.