Franchise Solutions Announces ABS Deal
|
June 10, 2014
Congratulations to American Business Systems and Richard Parada of Orlando, FL on their new partnership. Parada purchased his own American Business Systems (ABS) business last month. He first inquired to ABS March 20, 2012 through the Franchise Solutions' website.
American Business Systems, a 20-year old company, is a medical billing business that services doctor offices and small businesses. It offers a wonderful opportunity for potential business owners to work full-time or part-time.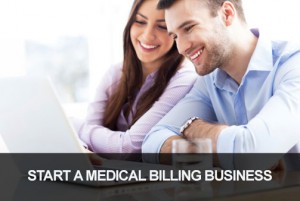 Dallas L. Alford IV purchased his ABS business in the spring of 2007 and says "ABS supplies everything you need; the products, services, support and training is all provided. It's just a matter of your determination to make it work. There is much more flexibility with this business compared to the corporate world."
If you are thinking about becoming a business owner, take a good look at ABS:
ABS is the only company with live training, lifetime support, AND a 100% money-back guarantee.
In addition, you can work from anywhere and set your own schedule. Build a part-time business to earn extra income, replace your salary, or grow the business as large as you want.
Lastly, the growth potential is significant. According to the U.S. Bureau of Labor forecast, health services are in the #1 "super sector" for growth. Consider the fact that people visit doctors whether the economy is up or down, and 80 million "baby boomers" will be retiring in the next few years.  The need for medical billing services will continue to be in demand.
Want to learn more about owning an American Business Systems? Tap here.
To explore other business related franchises and business opportunities, tap here.