US Franchise Employment Continues to Grow
|
June 3, 2014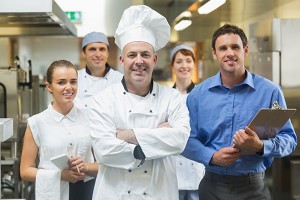 ADP Research Institute reported U.S. franchises created 30,950 new jobs in April which represents a .4% monthly growth rate, .2% over small businesses with fewer than 50 employees.
The two sectors which added the most jobs were restaurants and auto parts and dealers. These two sectors have led the growth for the past two months.
ADP provides a free report each month which measures changes in franchise employment – compiling data from ADP's actual transactional payroll data.
Ahu Yildirmax, Vice President of the ADP Research Institute, said this shows an increase from March figures and "two straight months of growth well above the twelve-month average may be a sign that consumer confidence is trending up and franchises are benefitting. The job growth rate for franchises has exceeded overall job growth for the past year."
Check out the breakdown of the key franchise industries and their growth in the infographic below.
Data results for May 2014 will be released 9:00am on Wednesday, June 18, 2014. Tap here for a list of future release dates, information regarding franchise employment, charts on job growth and employment rates and historical data.
If you're interested in the fastest growing franchise sectors, explore a list of Franchise Solutions' top restaurant franchises here.
And to explore Franchise Solutions auto parts and dealers, tap here.
Franchise Solutions continues to help thousands of franchisors refine their recruitment marketing message, generate franchise sales inquiries, and make quality sales connections.
If you would like to find a business to own, tap here.
If you would like to connect with business buyers and advertise with us, tap here.