Franchise Solutions Makes Connection for Bricks 4 Kidz
|
July 15, 2014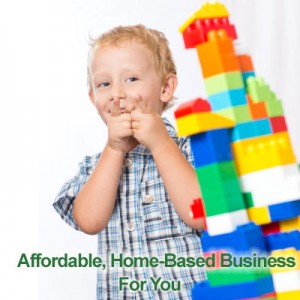 Congratulations to Bricks 4 Kidz and Aaron Smith, of Pittsburgh, PA, on their new partnership. Aaron first inquired to Bricks 4 Kidz on the Franchise Solutions' site on April 14th, and purchased the franchise rights for Bricks 4 Kidz in Westmoreland County, PA with his wife.
About Bricks 4 Kidz
Bricks 4 Kidz is a unique franchise that teaches engineering principles to children using LEGO® bricks through after-school enrichment programs, in-school field trips, camps, birthday parties and other programs.
Bricks 4 Kidz Growth
Bricks 4 Kidz is one of the fastest growing franchises; selling more than 500 franchises in 24 countries over the course of 4 ½ years.
Accolades
This year, Bricks 4 Kidz was recognized as the #1 Children's Enrichment Franchise, #2 Best New Franchise and #2 Best Personal Franchise by Entrepreneur Magazine.
Learn more about the benefits of owning a Bricks 4 Kidz franchise opportunity and how you can qualify to own one yourself.
Since 1995, Franchise Solutions has helped thousands of franchisors generate franchise sales inquiries and make quality sales connections. Tap here to explore other franchises that cater to children, and here to advertise on our website.