|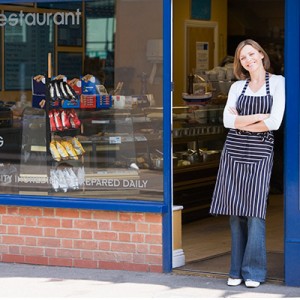 Food services is the franchise industry's most visible segment, providing 179,000 jobs in July 2014 and currently enjoying a 4.1% year over year growth rate.
Whether you are looking to replace your full-time career or you've always dreamed of opening your own sandwich shop, a food franchise is a great way to provide for yourself and your family.
Whatever your taste buds prefer be it the classic sandwich, fast food, subs, bagel sandwiches or wraps, no one can deny the convenience of a sandwich. Take it from the Earl of Sandwich himself.
A Little Bit O' Sandwich History
While he wasn't the first to come up with it, John Montagu, the British statesman, brought the idea of the sandwich over from the Eastern Mediterranean in the eighteenth century after seeing grilled pita breads, small canapés and sandwiches there. The Englishman asked a cook to prepare some food for him during a 24-hour gambling streak so he could continue to play uninterrupted by supper. The sandwich was the perfect pair; he did not need utensils and could hold it in one hand.
Top Food Franchises
If you love food and working with people, consider becoming the sandwich sensation in your area. For a look at the leading food franchises on Franchise Solutions, tap here.
There are opportunities at all levels of investment and expertise – for seasoned and amateur restaurateurs alike.