Franchise Solutions Finds New Owner for Background Screeners of America
|
September 2, 2014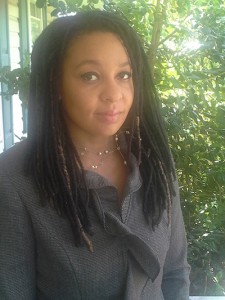 Congratulations to Background Screeners of America (BSA) and Shanelle Jones of Oxon Hill, MD on their new partnership!
Background Screeners of America is a business opportunity that offers employment screening services to businesses. It's a unique internet based business that can be operated day or night 24/7, and you can own it for under $20,000.
After five years of working as a program analyst for the Department of Homeland Security, Jones says she chose Background Screeners of America "because I was looking for an opportunity to work for myself, and to join a growing business with growing opportunities." This business service is definitely growing – the number of background checks performed in the U.S. is predicted to increase by 26% a year.
One day driving home from work, Jones observed that every business she passed, including apartment complexes and corporate buildings, was owned by someone. "I started to seek ways to work for myself, doing extensive research on business opportunities." Jones first inquired to Background Screeners March 7, 2014 along with six other opportunities before choosing Background Screeners as her business.
"I think it is wonderful whenever someone makes the decision to work for themselves and/or build a business. This has always been inspiring to me." Owning Background Screeners of America will allow Jones to spend more time with her daughter and achieve an ideal home-work-life balance.
Other benefits of owning a BSA include:
No products to stock
Internet based – can literally work from anywhere
Residual income
Your clients are trained to do the work themselves
Recession proof
Jones' office officially opened last week on August 25th and is located at 145 Fleet Street in National Harbor, MD. To retain her employment screening services, please contact Shanelle Jones at 1-866-946-6490 or visit her website at www.globalbackgroundsupport.com.
To learn more about owning your own Background Screeners of America business, tap here.
Today, most organizations are accustomed to seeking outside help from business-to-business (B2B) service providers in order to manage their businesses effectively. If owning a business that caters to the needs of business clients appeals to you, check out these other businesses available on Franchise Solutions.