United Franchise Group Expanding Internationally
|
September 24, 2014
United Franchise Group, consisting of five franchise brands, announced that 2014 is proving to be a year for international growth for the company and now, the brands have 1400 franchisees in a total of 70 countries.
Signarama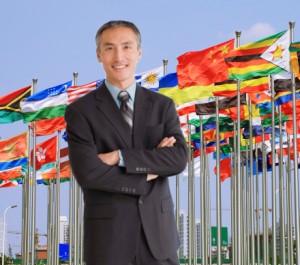 Leading the world-wide expansion effort is Signarama with Master License Partnerships awarded to franchisees and grand openings of flagship stores in:
The Philippines
The Bahamas
Jamaica
Tunisia
Switzerland
20 countries throughout the Middle East
"We believe that the Middle Eastern market is an ideal fit for Signarama's innovative and creative services," said Signarama President "JT" Jim Tatem of the company's Middle East expansion. Signarama's Middle East flagship store will open in Dubai later this year.
Future Growth
Where is Signarama targeting next for expansion? You can look forward to reports of openings in Mexico and China.
Other milestones Signarama has reached are opening their 100th franchise in Mosman, New South Wales, Australia and being listed #3 on the Military Times 2014 Best for Vets list.
Other Successes in the UFG Family
Following in Signarama's footsteps is:
EmbroidMe opened a flagship store in Monterey, Mexico.
SuperGreen Solutions expanded in the Bahamas, Panama, Canada and South Africa with plans for growth in France and Brazil.
Transworld Business Advisors celebrated an opening in Kuwait.
 Join a Thriving Company
If you would like to own and operate a business of your own, consider one of the United Franchise Group brands:
Signarama – the world's largest sign franchise
EmbroidMe – the world's largest embroidery franchise
IZON Global Media – an incredibly successful out-of-home advertising franchise
Transworld Business Advisors – a business brokerage company allowing people to research business opportunities before investing
Plan Ahead Events – a home-based corporate event planning franchise
SuperGreen Solutions – an energy efficient, green products and services solution for the home and business
To look at other international business opportunities, tap here.