Naturals2Go Wins Business Opportunity of the Year 3 Years in a Row
|
November 18, 2014
The Franchise Brokers Association (FBA) recently awarded Naturals2Go Healthy Vending the Business Opportunity of the Year Award at their 2014 International Franchise Brokers Conference and Expo.
Accomplishments
This is the third year in a row Naturals2Go has received this award and for good reason. Naturals2Go had quite a few accomplishments this year. In addition to launching more than 108 vending machine businesses, they added some new and impressive technology to their machines:
Credit and debit card processing
Live nutritional information reporting on all snacks and drinks
Facial recognition software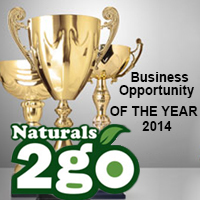 "When we won our first Business Opportunity of the Year Award in 2012, it was easy enough for our competitors to write it off as a one-time deal." says Makayla Seger, Director of Business Development with Naturals2Go. "But this is our third year in a row. At some point you have to admit that what we're doing is unique in the industry, and that we're providing a value that no one else can replicate. Our team is phenomenal, and they really make the difference count for every new operator we partner with."
Franchise Solutions congratulates Naturals2Go on their continued growth and performance!
To learn more about owning this award-winning vending machine business, tap here.
About Naturals2Go
Naturals2Go Healthy Vending is a division of Vend Tech International and is a work-from-home business opportunity which allows owners to have a flexible career in their local market. As a business opportunity, there are no franchise or royalty fees associated with owning a Naturals2Go. Explore the customized options available to you today.
Vending Machine Business
Owning a Naturals2Go Healthy Vending business takes considerably less capital to start than traditional brick and mortar businesses and restaurants. Tap here to compare this opportunity to other vending machine businesses available.