Ziebart Franchise Helping to Fight Childhood Cancer
|
May 3, 2016
Franchise Solutions' client, Ziebart International Corporation, has chosen Journey 4 A Cure (J4AC) as its 2016 charitable partner to help increase awareness about childhood cancer and enhance the lives of children fighting the battle with cancer.
In doing so, Ziebart will work with their U.S. franchised and company-owned locations, as well as the headquarters' employees, to promote the nonprofit's mission of increasing funding and awareness for childhood cancer research. There is a tremendous need for more research, cures and treatments as 46 children a day are diagnosed with cancer.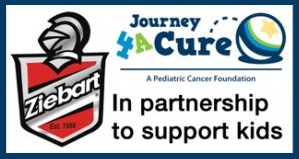 Ziebart will support J4AC through:
In-store donations at point-of-sale
Ongoing awareness campaigns via their website and social media to promote online giving
Multiple events during Childhood Cancer Awareness month in September
"As we continue to reintroduce our brand to new franchise owners, new markets and new customers, we want to make sure they all understand the culture of our company," says Thomas E. Wolfe, President and CEO of Ziebart International Corporation. "In all of our local communities, we look toward ensuring that all children live a healthy, quality, happy life. We are proud to be partnering with J4AC to help in the fight to end childhood cancer."
For more information about Journey 4 A Cure tap here.
A Little Ziebart History
Ziebart was founded in 1959 by Kurt Ziebart, a German auto mechanic who developed a process to stop corrosion and opened the first Ziebart store in Detroit, Michigan. Ziebart began franchising in 1963 and offers:
Automotive detailing
Window tinting
Paint protection film
Fabric and rust protection
Spray-on bed liner
Glass repair
Scratch repair
Vehicle accessories
Today, Ziebart is the worldwide leader in vehicle appearance and protection services and has grown to an international network including approximately 400 licensed locations in 33 countries with over 800 service centers worldwide.
Ziebart is ranked on Entrepreneur Magazine's Top 500 Franchisors and has been listed on Success Magazine's Franchise Gold 100 for four years.
To check out this award-winning franchise, tap here.