|

This month, Ziebart Corporation is celebrating 54 years in franchising placing them in the top 5% of brands which has prospered using the franchising model for more than 50 years.

Ziebart has proven sales, operations and a marketing system that has performed successfully since it opened 57+ years ago, and Ziebart attributes its success to the continued efforts to adapt the business model to the ever-changing needs of vehicle owners.

The Ziebart franchise strongly believes in preserving the legacy of the brand and supports those who build their business as one which franchisees can pass down to their children. As a matter of fact, 68% of all Ziebart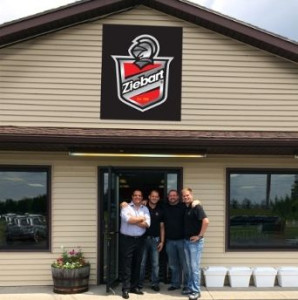 franchisees have employed family members similar to the Mattiachio family.
"I never forced anyone in my family to work for me, but, growing up a close Italian family, my kids were always involved in our conversations," said Anthony Mattiacio, Owner of five Ziebart stores in the greater Rochester, New York area. "They witnessed the hard work and the opportunity Ziebart could afford them. With four children involved, each of them mastering their own area in the business, my children have been a blessing in disguise."
Owning a Ziebart franchise is more than operating an automotive franchise. It creates the opportunity to plan for a profitable future for you and your family. Over 20% of Ziebart franchisees gross more than $1,000,000 annually.
If you'd like to be in business for yourself and work alongside your family like the Mattiacio family, Ziebart is expanding and awarding franchises in the following locations: Chicago, IL, Seattle, WA, St. Louis, MO, New Orleans, LA, Atlanta, GA, Raleigh, NC, Des Moines, IA and Grand Rapids, MI.
Tap here to learn more about the benefits of becoming a Ziebart franchise owner.
Ziebart International Corporation operates approximately 400 licensed locations with 800 processing centers in 33 countries and has been a Franchise Solutions client for two years now. Click here to compare a host of other award-winning automotive franchises.