Need to Finance Your Franchise?
|
July 6, 2018
We've Got Your Back with These Options
So, you've finally decided to be a franchise owner? Trust me; it is a smart move especially at a period when the franchise sector is growing tremendously. Now you need to finance your franchise. Here's some information to help you get started on evaluating your choices.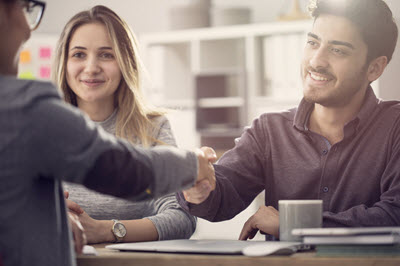 Being a franchise owner in this age is much, more lucrative than starting a brand from scratch. It is an accessible route, attracting tens of thousands of savvy entrepreneurs who see the extra competitive edge behind the patience and hard work involved. Furthermore, franchises are genuine business models with standardized practices and regulations that are friendly to someone who has not been in the corporate world before.
Need to Finance your Franchise?
With "Where can I get capital to finance my franchise?" being the most pertinent questions among potential franchisees, maybe it's time we conclusively answer this.
First of all, it is crucial that you meet at least 20% of the franchise's initial investment using your own wallet, according to the Wall Street Journal. This way, you will have, at least, established a launch-pad while at the same time reduced the cost of kick-starting your business. Next, you should list down all the other expenses that have to be met before the wheels of your business start to roll.
Your franchise being a brick-and-mortar business, there will be some costs that you'll not evade, especially Royalty fees, advertising fees and perhaps the Franchise fee. Someone who is eager to get financed must present a Business Plan that details everything regarding the franchise, and you should have one as well.
Where to Get Adequate Finance to open a Franchise Business
After you've figured out the entire starting capital and deducted your personal resources, you should be free to start hunting for whoever will finance your franchise. Mostly, potential lenders will be interested in your overall net worth and whether you will repay the full amount within a stipulated time frame.
Further, they will seek to know how you manage your income if you have a good track record of repaying loans and perhaps check your Credit Score. It's, therefore, very critical that you ensure there's nothing that could jeopardize the likelihood of your franchise getting funded.
Now, let's look at the best choices for financing a franchise
It can be quite a headache, especially when you need a humongous amount and no one financier is willing to foot the risk all alone. Over the recent past, lots of options have luckily sprung up, and they all have friendly financing terms. Some of the most popular financing options are:
The franchisor
Some parent corporations help with finances through their in-house financing programs. Others offer a couple of partner 'low-interest lending agencies for you. At this stage, however, you should determine whether the franchisor's financing option is friendly or not.
Dedicated Franchise Financiers
It isn't hard to find someone who is dedicated to helping eager entrepreneurs to kick-start their franchises. Most of them match borrowers with lenders so that the two can agree and collaborate. Some of the most popular choices here are BoeFly and Franchise America Finance.
Bank Loan
Banks naturally are the de facto lending institutions. But even when they have lost traction when it comes to lending to individuals, their reputation when funding franchises is still very formidable. In fact, up to 37.8% of new franchises prefer to get a bank loan, according to the Small Business Administration.
But before you approach any bank, be sure to check your credit score and if you have duly done the paperwork. Your business plan also has to be polished and attractive. More importantly, choose your bank wisely!
SBA Loans
When all else fail, run to Small Business Administration. They don't offer direct lending to new entrepreneurs, but rather serve as a guarantee to lenders and banks. They can stand in as your guarantor for up to 90% of the whole amount. However, be sure to check whether your business plan agrees with theirs.
Alternative Lenders
Well, this comes in handy when all the other alternatives are a No-No. You may find longer-term loans or short-term loans online, mostly at exorbitant interest rates. You should accept them with extreme caution, though.