The 5 Biggest Trends in Franchising
|
August 8, 2018
Franchising Trends
We've plunged well into 2018, and so far it has been a busy year for the franchising industry. We have seen new startups enter the fray, and others lose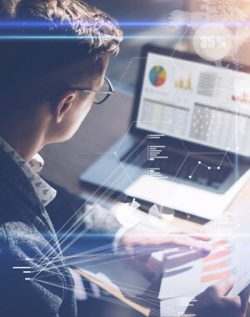 traction. So, what's hot in the sector? What are today's franchising trends?
In the digital age, franchise businesses have to stay abreast of new developments in the industry. They have to stay on top of changes in consumer behavior, new franchise tech, and latest management techniques to spruce up their operations and stand out in a sea of competition.
Here are 5 latest trends that are rocking the world of franchising in 2018 and will probably bleed into 2019.
#1. The emergence of Micro-Influencer Marketing
Gone are the days when franchisors directed nearly 90% of their marketing dollars towards TV, print media, and billboard advertising. In 2016 and 2017, for instance, social marketing took franchising space by storm. So far, it seems 2018 is the year of micro-influencer marketing.
What the heck is it? Micro influencers are personalities with a massive following on social media. These could be beauty vloggers, content producers, industry thought leaders, and so on. More and more franchises are looking to collaborate with these micro-influencers to boost sales, and build their online presence, and bolster brand awareness.
#2. Employee to Franchise Owner
Following the Great Recession, lenders have become more tightfisted when it comes to giving out business loans. This makes it hard for younger entrepreneurs to enter the franchise system. But, not all is gloom and doom.
In response, some franchise companies have come up with the so-called employee-to-franchisee programs. These are what they sound like: programs that allow employees to work their way to becoming their own boss. Once they prove worthy and meet program-specific requirements, they can buy a franchise location with little or no equity.
#3. More and More Women are Becoming Franchisees
In the past, we have seen more minorities purchase and operate franchise businesses. In 2018, however, more and more women are making waves in the industry, snapping up franchise locations like hot cake. From fast-food to IT management and everything in between, women's franchises are taking over every industry.
#4. "Going Global"
Internationalization of franchises is no big news. In the recent months, however, an increased number of US franchises have gone global thanks to the intervention of Franchise Trade Commission (FTC) and recovering global economy. Even those franchises that already have an international presence are opening more locations in more countries.
#5. Crowdfunding and Franchising: A Match Made in Heaven?
It might be due to stringent loan requirements, but one thing is for sure: franchisees are looking to crowdfunding platforms to finance their franchise ventures. It is a growing trend that's showing no signs of slowing down. Let's see what crowdfunding has in store for franchising in the next 12 months or so.