What the Most Successful Franchise Owners Have in Common
|
May 9, 2019
Owning a franchise is the best way to become your own boss, but not all franchise owners are equal. Here are 10 things successful franchise owners have in common.

If you are looking to make a plunge into the exciting and often challenging world of franchise ownership, it doesn't hurt to learn from the crème de la crème of the industry. These are highly successful franchise owners who seem to have cracked the code and turned their franchise units into huge money-makers.

Without further dilly-dallying … here are 10 traits the most successful franchisees have in common: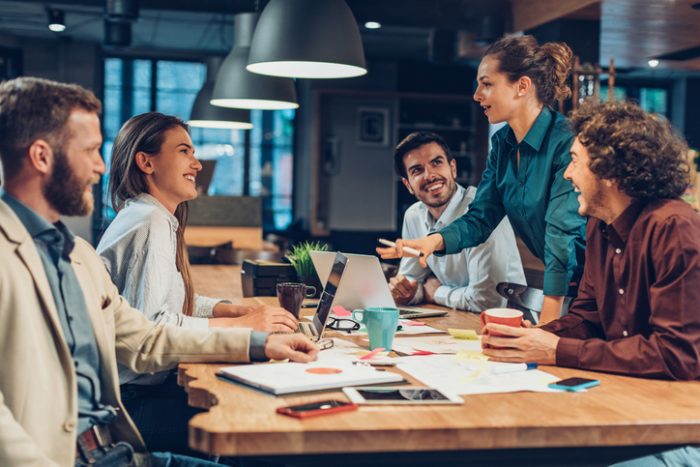 Trait #1: They Make Their Employees Top Priority

The cliché that the "customer is always right" might be true, but have you heard this one: "happy employees create happy customers"? That's right; forward-thinking franchise owners know this secret, and they usually go above and beyond to make their employees happy. More often than not, happy employees will return the favor by going the extra mile to make customers satisfied. It's a win-win situation that can do wonders for a franchise business in terms of customer service, satisfaction, and workplace culture.

Trait #2: They Are Patient

It takes months, if not years, to take a franchise unit to green. In fact, you might lose money in the few months as you take your business off the ground. Given that results are not instant, it comes as no big surprise that patient franchise owners are the most successful. It's all about putting your trust in the long haul.

Trait #3: They Are Diligent

Again, it's crucial to keep your eyes on the prize, stay motivated, and work extra hard, especially during the formative months of your franchise business. Most successful franchise owners usually put in the effort, long hours, and do their best to meet and surpass customer expectation and their goals. They have a can-do attitude and often set a winning example for the staff.

Trait #4: Have No Problem Following Set Rules and Regulation

Most franchisees who are making a killing in the franchise space have no authority problem. They are typically at ease when it comes to sticking to someone else's regulations and rules. So, if you don't have a good reputation for toeing the line, you might want to stay away from franchise ownership.

Trait #5: They Are Humble

Humility is a virtue that can get you far in the business world. Don't get me wrong; the last thing you want is for someone else to trample on you and belittle your efforts. However, being humble means that you are willing to own up to your mistakes, take responsibility for your errors, and work with your stuff as a team. Remember that franchise ownership means that you're supposed to follow the franchisor's rules. That's where a sense of humility can come in especially handy.

Trait #6: They are Great Thinkers

Most rich franchisees often think outside the box. They are big thinkers who have no problem imagining their future, and adjusting accordingly. These successful business people know that even though they've to work oddly long hours and put up with loses at first; they understand that it'll pay off big in the long haul. In other words, successful franchise owners think about the possibilities for the future in terms of long-term goals coupled with daily improvements.

Trait #7: They are Excellent Cheerleaders

Keeping your staff happy and motivated is not always an easy walk in the park. That's why the most successful franchisees are cheerleaders. Their presence, work ethic and the way they talk and carry themselves inspire others, particularly the employees.

Trait #8: They Embrace a Positive Attitude

Most successful franchise owners are optimists. They look forward to great things instead of wallowing in the negatives of the past. And, they ooze off positivity and see the glass as half-full. They offer solutions instead of pouring over the problems.

Trait #9: They Have Great Interpersonal Skills

Having great interpersonal skills can help in many ways in a franchise environment. Franchisees who are known to be people persons have robust relationships with their customers, employees, and franchisor, which can make a huge difference.

Trait #10: They Driven By Results

Great franchise leaders are result-oriented. They know that hard work is not the same as achievement. As such, they create benchmarks, set up goals, and continuously evaluate results for their business.

Do you think you've got what it takes to be a successful franchise owner? If you have any or all of these traits, you might be cut out to be a franchisee who'll go places.
References

https://www.forbes.com/sites/panosmourdoukoutas/2013/10/04/5-things-that-make-a-franchise-successful/#32f73fae3aa5

https://www.youvegotmaids.com/franchise/blog/five-top-characteristics-of-a-successful-franchise-owner

https://www.pinotspalette.com/franchise/the-paint-and-sip-industry/top-10-qualities-successful-franchisee/