Obstacles and Opportunities for Starting a Franchise
|
March 1, 2023
Starting a franchise represents a compelling option for many aspiring business owners. In fact, we at Franchise Solutions would argue it's the safest and most efficient route to self-employment. Franchises offer the ability to leverage a proven business model, simplify the process of accessing start-up capital, and capitalize on a brand that is already recognized in the marketplace. Nonetheless, there are potential obstacles and risks to consider when exploring launching a franchise in your market.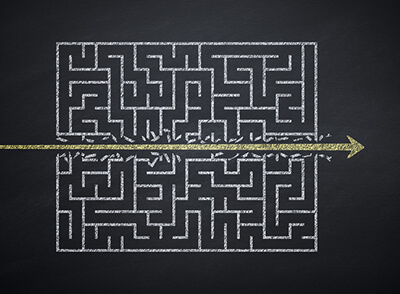 In this article, we'll examine the greatest hurdles to franchise ownership, and what steps you can take to maximize the likelihood of success. Here are the five biggest obstacles to starting a franchise, and how to overcome them: 
Finances: To start a franchise, you'll need access to capital. Loans from banks and other lenders can be difficult to secure, especially for startups. Obtaining financing for a franchise is typically easier than it would be for an independent startup, however. If you cannot secure funding from a traditional source, you might consider other avenues for accessing startup capital, including non-traditional financing mechanisms such as private lenders, rolling over your 401(k) into a self-directed investment vehicle and crowdfunding.
Legal Considerations: The legal considerations of franchising can be complex and will vary depending on local, state, and federal laws. Working with a lawyer who specializes in reviewing franchise agreements can assist you in navigating these legal complexities and evaluating whether the franchise system is appropriately focused on the success of its franchisees.
Lack of Support: You may have a sharp business acumen and plenty of relevant experience, but you won't always have the technical or operational support you need to run a franchise. Be sure you have access to the right resources to ensure your success. If a franchise system in which you're interested doesn't support you fully, you may want to consider another franchise opportunity – one with a track record of franchisee growth, profitability and satisfaction. If you are absolutely sold on the idea of joining an under-supported franchise system, you'd be wise to engage outside resources to help you in areas of uncertainty. This could include hiring an HR or accounting firm. 
Managing Expectations: Understanding the scope of the franchise arrangement and the commitments you need to make up-front is essential — and maybe even more so if the franchise is relatively new. Additionally, you should be prepared to weather any unexpected storms that aren't of your own making. You'll also need to be able to pay employees and vendors until you hit break even, so having sufficient working capital is crucial. We would suggest having extensive discussions with the franchisor regarding the path to profitability and any hiccups experienced by other franchisees in order to ensure you're financially and mentally prepared for any potential bumps in the road.
Regulations and Legislation: A number of state and federal laws regulate franchise ownership. For example, California introduced legislation in late 2022 that would severely limit the rights of franchisors and franchisees in the fast-food industry in California, though pushback by business groups and the International Franchise Association has stalled those efforts for the time being. Not all legislation, however, is bad for franchisees. For instance, the Small Business Reorganization Act, which came into effect in February 2020, offered struggling franchisees a streamlined path toward restructuring their debts. Here's the bottom line: Make sure you understand, and be on the lookout for, any changes in law (local, state or federal) that might impact your franchise.
Launching a franchise can be an exciting and rewarding opportunity. With the right preparation and by leveraging the appropriate resources, you can overcome the most commonly-encountered obstacles and enjoy the benefits of profitable, successful self-employment. By understanding the legal, financial and performance expectations, it's possible to minimize risk and maximize rewards for your franchise enterprise. Isn't it time you faced your fears and started pursuing your entrepreneurial dreams? You can view some of the most popular franchise systems below and begin the journey to becoming your own boss today: