Home Decor Franchises
Show me the Home Services Franchises
Are you passionate about business ownership and looking to start your own home decorating franchise or remodeling business? Then you've come to the right place! Home decorating and furnishing franchises bring design and style right into customers homes and provide them with ease in making their decisions. Explore the many franchise opportunities in home design that could be your next business venture.
With over 400 locations spread across 43 states and 9 provinces, Pillar To Post is the leading home inspection franchise in North America. As independent franchise owners, you work flexible hours, enjoying the benefits of owning their own business, as well as…
Cash Required: $40,000
Join America's #1 Cabinet Refinishing Franchise! N-Hance is a top-rated brand in the $450 billion home remodeling industry. With low costs of ownership, a proven business model designed for growth, and multiple revenue streams. By providing homeowners…
Cash Required: $50,000
Now is the Perfect Time for a Cabinet Refacing Business Franchise. Kitchen Solvers is a home-based business where no showroom is required. This allows you to avoid huge start-up costs, overhead and ongoing expenses which come with a showroom. Inquire to learn…
Cash Required: $50,000
Be Your Own #DecorBoss! Surround yourself with beauty and a simple franchise model designed for your success. Get all the tools you need to turn your passion into a business.
Cash Required: $50,000
NPI offers a home-based, low-overhead franchise opportunity inspecting homes as well as commercial buildings for buyers, investors, sellers, lenders, insurance companies and national accounts. Learn more about the costs, benefits, and available locations…
Cash Required: $40,000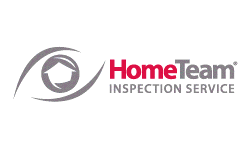 HomeTeam owners come from diverse backgrounds. Our newest partners consist of sales executives, financial consultants, real-estate investors, military officers and more. Learn more about the costs, benefits, and available locations today!
Cash Required: $25,000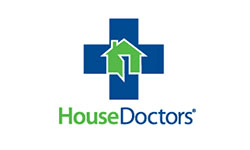 Our proven concept targets consumers in three distinct categories: busy home owners, aging boomers, and commercial property owners. You will grow your business with multiple revenue streams including handyman repairs, home modifications, energy efficiency…
Cash Required: $50,000
Paint a Picture of Your Future. Five Star Painting is a full-service professional painting company specializing in residential and commercial interior and exterior painting. With over 170 locations—and growing, our primary focus is on helping our franchisees…
Cash Required: $50,000
Take advantage of the growing demand for appliance repair services with your own Mr. Appliance franchise! As the largest full-service appliance repair company in the world, we give you access to unmatched training & support, aggressive marketing programs, a…
Cash Required: $85,000
Window treatments are big business - every home needs them, and Gotcha Covered needs aspiring business owners like you. In-house financing offered to qualified candidates. Gotcha Covered is a simple business to run and requires no design experience. Inquire…
Cash Required: $50,000
Floor Coverings International is disrupting the $48 billion residential flooring industry*. With a proven, recession-resistant business model, world-class support, and low costs of ownership, investing in a Floor Coverings International is a wise choice.
Cash Required: $50,000
With 30 years of experience, All County Property Management has helped hundreds of people find their potential. A successful candidate has a desire to excel, discipline to execute consistently, & dedication to growing themselves & their business. Learn…
Cash Required: $70,000