Starting a Small Business or Franchise in Arizona - Favorable Business Climate and Growing Population
Show me the Starting a Small Business or Franchise in Arizona - Favorable Business Climate and Growing Population
Arizona offers fertile ground for small business operators and franchise owners due to its favorable business climate, growing population, and diverse economy. The state's tax burden is notably low, with no state income tax and only a 5.6% sales tax. The Arizona Commerce Authority's "Arizona Innovation Challenge" is an outstanding resource for Arizonans, providing funding and support to the startup community. Arizona's population is growing rapidly, with a 1.3% increase between 2021 and 2022 along with a similar trajectory for the foreseeable future. This growing population can serve as a valuable customer base for small businesses now and in the future.
Arizona's economy is represented by a diverse mix of industries, including healthcare, technology, and tourism, which can provide a buffer for small businesses during economic downturns. The state also has a thriving franchising industry, with a variety of popular franchises such as McDonald's, Subway, and 7-Eleven peppered throughout. The International Franchise Association ranked Arizona as the 3rd best state in terms of franchise establishment growth in 2022. And what is the state motto of Arizona? "Ditat Dues", translating to "God Enriches". The motto kinda says it all.
Show me facts about Arizona
Hide facts about Arizona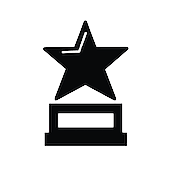 America's Top States for Business Ranking: 25

Forbes Best Places for Business Ranking 2016: 26

Top 5 Franchises in Arizona: Subway, McDonald's, Pizza Hut, Taco Bell, Jack in the Box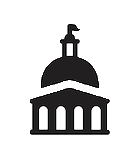 State Capital:
Phoenix

State Motto:
Ditat Deus (God enriches)

State Nickname:
Grand Canyon State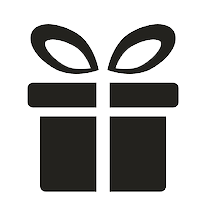 Unique Arizona Fact: The most telescopes in the world, in Tucson
Printing Packing & Shipping
Today's busy lifestyles demand the services PostalAnnex+ offers. Capitalize on this demand and open your own business!! After retiring from the printing business PostalAnnex+ founder Jack Lentz began working out of his home as a business consultant. He…
Cash Required: $70,000
Did you know you could partner with a company to build out your entire e-commerce store, from product research to inventory acquisition to marketing? Yep! You can easily make 6-7 figures in passive income when we build your e-commerce empire and money-making…
Cash Required: $30,000
We build and scale Amazon stores for our clients by helping automate all inventory management tasks from account health monitoring to 24/7 customer service. Learn more now
Cash Required: $40,000
The $30 billion Craft & Hobby industry is strong and growing. Hawaii Fluid Art is well-positioned to capitalize on the popularity of instructor-led painting events and the technique of fluid art. Low entry, overhead and materials cost mean a quicker ROI.
Cash Required: $80,000
A Scoop Above The Rest - Bruster's®Real Ice Cream. Since 1989, Bruster's® has become one of the country's favorite frozen treat chains. And for the last 20 years, we've been ranked by Entrepreneur Magazine as a top franchise. The…
Cash Required: $150,000
Printing Packing & Shipping
Here at The UPS Store franchise, we know first-hand how important a healthy work-life balance is. When you become an owner of a The UPS Store, you are assisted with finding the right balance as you pursue your entrepreneurial aspirations and unique personal…
Cash Required: $75,000