Franchising in New York: Opportunities for Growth and Success
Show me the Franchising in New York: Opportunities for Growth and Success
New York, the Empire State, is known for its diverse population, bustling economy, and cultural significance. With a population of over 19 million and a median household income of $62,765, the state presents a vast market for businesses of all types. Among these, franchising has proven to be a particularly successful venture, with projected growth in the coming years. Below, we'll discuss other factors that will help you build your empire in New York.
One factor that makes franchising in New York appealing is the states projected growth in population and income. According to the New York State Department of Labor, the state's population is projected to increase by 2.5% between 2018 and 2028, reaching nearly 20 million by 2028. With population growth comes an expected increase in consumer spending, as well as a rise in median household income. With greater numbers of individuals with more income, businesses of all types should expect increased demand.
One way to judge the viability of the franchising business model is to view success rates. According to the International Franchise Association, New York has a franchise success rate of 96%. That is 5 percentage points higher than the national average of 91%. That data indicates that franchising is one of the safest forms of business ownership an entrepreneur could undertake in the state.
Examples of successful franchises operating in New York are, Subway, Dunkin' Donuts, and 7-Eleven. These brands have not only thrived in New York, but they have expanded both nationally and globally. This indicates that franchises in New York are able to grow, expand, and build reliable reputations here. Have you looked to see what the up-and-coming franchises in New York are? It's possible that one of those businesses is the next internationally recognized brand.
What about support & training? Franchisees, in any state, benefit from a support system. This support comes from the franchisor, but also from other franchisees. In New York, however, your support & training isn't limited to your franchise. The state is home to the NY State Franchise Sales Registration and Disclosure Act, and the NY Association of Franchisees and Dealers. These organizations provide franchisees with access to resources, training, and networking opportunities that are often unique to New Yorkers.
In conclusion, The Empire State presents a plethora of opportunities for potential franchisees. It is important to note, however, that franchising is not the right fit for everyone and it is crucial to do your due diligence before signing a contract. It's also recommended that you consult with legal and financial experts to evaluate any details pertaining to the franchise contracts. Having a strong understanding of your financial and legal obligations will be another key to your success. You can view opportunities in NY here:
Show me facts about New York
Hide facts about New York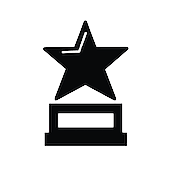 America's Top States for Business Ranking: 29

Forbes Best Places for Business Ranking 2016: 24

Top 5 Franchises in New York: Subway, Dunkin' Donuts, McDonald's, Bimbo Foods, Tim Hortons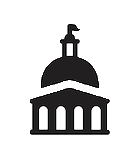 State Capital:
Albany

State Motto:
Excelsior (Ever upward)

State Nickname:
Empire State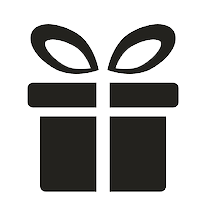 Unique New York Fact: The first presidential inauguration: George Washington took the oath of office in New York City on April 30, 1789.
Printing Packing & Shipping
Today's busy lifestyles demand the services PostalAnnex+ offers. Capitalize on this demand and open your own business!! After retiring from the printing business PostalAnnex+ founder Jack Lentz began working out of his home as a business consultant. He…
Cash Required: $70,000
A Scoop Above The Rest - Bruster's®Real Ice Cream. Since 1989, Bruster's® has become one of the country's favorite frozen treat chains. And for the last 20 years, we've been ranked by Entrepreneur Magazine as a top franchise. The…
Cash Required: $150,000
Printing Packing & Shipping
Here at The UPS Store franchise, we know first-hand how important a healthy work-life balance is. When you become an owner of a The UPS Store, you are assisted with finding the right balance as you pursue your entrepreneurial aspirations and unique personal…
Cash Required: $75,000
Did you know you could partner with a company to build out your entire e-commerce store, from product research to inventory acquisition to marketing? Yep! You can easily make 6-7 figures in passive income when we build your e-commerce empire and money-making…
Cash Required: $30,000
We build and scale Amazon stores for our clients by helping automate all inventory management tasks from account health monitoring to 24/7 customer service. Learn more now
Cash Required: $40,000
You can change lives for a living, starting with yours. Join the fastest growing* home care company in the Nation. SYNERGY HomeCare offers a robust business opportunity for compassionate entrepreneurs. If you are interested in a business that allows you to do…
Cash Required: $50,000